The Careers & Enterprise Company is an employer-led organisation that has been set up to inspire and prepare young people for the fast-changing world of work. Its role is to act as a catalyst in the fragmented landscape of careers and enterprise, supporting programs that work, filling gaps in provision and ensuring coverage across the country. It has established a network of coordination (Enterprise Adviser Network) across England in partnership with Local Enterprise Partnerships, with over 120 full time Enterprise Coordinators now working with clusters of schools and colleges, and Enterprise Advisers – business volunteers who have signed up to provide counsel to individual schools and colleges. The purpose of the Enterprise Adviser Network (EAN) is to create powerful, lasting connections between local businesses and the schools and colleges in their area.
In London, the London Enterprise Adviser Network is led by Team London, the Mayor of London's volunteering team and works to improve social mobility across the capital. The Network matches senior business volunteers (EAs) with careers leaders in schools to support the school in increasing business engagement so that more young people have encounters with employer and experiences of workplaces. The EA then works with the careers leader to ensure these encounters are part of a structured Programme so that our work is sustainable and addresses every cohort of students across the school. The London Network is delivered in partnership with service providers across London's sub regions to ensure that our work is tailored to local needs.
Role Scope:
The Enterprise Coordinator will sit at the heart of a local cluster of schools and colleges and facilitate their relationship with their Enterprise Advisers and support them to improve their careers and enterprise activities and to engage with the world of work. Working closely with the Greater London Authority through Team London and the Senior Enterprise Coordinator, if appointed, the EC will ensure the Enterprise Adviser Network is supportive of the Mayor's Skills for Londoner's Strategy and local skills needs to make it easier for employers and the self-employed to engage with schools and colleges. Through establishing the local and national contexts the EC will focus everyone's efforts on programmes and activities that are most effective in motivating young people, supporting independent choice, and supporting positive outcomes for young people.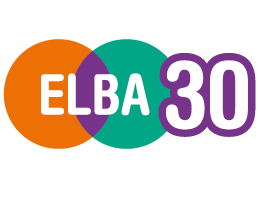 Job Title: Enterprise Coordinator
Reports to: Senior Enterprise Coordinator / Team Manager
Salary: £30,107 pa
Length of contract: Fixed term until August 2020
Location: London
DBS Check: Enhanced check required
Application deadline: 3rd May 5pm
Interviews commence: 10th May
Closing Date:
Friday, 3 May, 2019 - 17:00